Testimonials Great Expectations San Angelo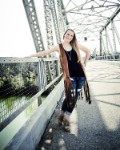 Annette, Thank you so much for taking such amazing photos of me! I know they will be cherished forever. I feel so blessed that we have found such a generous and thoughtful photographer. I know the pictures for Jason's family will mean more than words can express! Thanks again. We are truly blessed! With gratitude, Peyton Fischer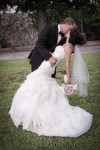 Dear Annette, We cannot thank you enough for your flexibility with all of our numerous request. Our engagement photos and my bridals looked amazing! We are so excited to see our wedding photos. We know that summer is the busiest time of the year for you, but you always gave us your free attention. Thank you for being fantastic on the day, flexible, and managing to capture every special moment. You were amazing! Thank you again. Love, Katrina & Chais Goodwin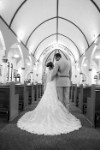 Ms. Annette and the Great Expectations Staff, We cannot thank y'all enough! Our entire experience with Great Expectations Photography has been wonderful! From my first call to ask about prices, until it was time for us to leave our reception for our honeymoon, we were made to feel very comfortable and were treated with the upmost courtesy. Our photographs are priceless! The pictures that were taken during our engagement and bridal sessions truly capture our emotions as we prepared to become husband and wife. I think one can easily see the love Kevin and I have for one another by looking at our engagement pictures. As for my bridals, I think one can easily see my excitement to marry the man of my dreams. We can't wait to see our wedding pictures. We know they will not disappoint! We will recommend your business to anyone who asks our opinion. Thank you so much for all y'all did to help us capture these memories from this exciting time in our lives. Kevin and Caitlin Book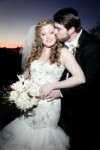 Annette & Joy, Thank you so much for all your hard work in making our wedding day so special! We loved working with you both. Thanks for all you do! Best, Jen & Seth Mayberry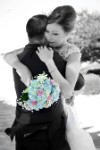 Annette, Words simply cannot express our gratitude for you most generous heart. How special it was for us to have you document our blessed day. The gift of your time, talents and sweet spirit were priceless. A million thanks could never be enough. Warmly, Sefanie and David Wagner

Dear Annette, Thank you so much for everything you did for us and our wedding. We had the best time working with you. You are so much fun to be around and are so good ar what you do. Thanks for making our night so special, and we can't wait to see our pics! Love, Hillari & Dakota Rawls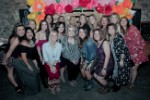 Annette, Thank you for running the photo booth and taking pictures at the Junior League Western Dance. Because of your continued support we can continue our work feeding, clothing and educating San Angelo's youth. Junior League of San Angelo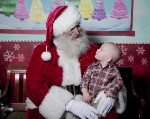 Brittany, I can not say thank you enough for taking the pictures for cookies and milk with Santa. They are awesome! And thanks for getting them back to us so quick. The parents were so happy! I wish you and your family a Merry Christmas and Happy New Year! Thanks again, Hope Children's Miracle Network

Annette - Where to begin... Simply saying thank you is NOT enough. Our families & guests are AMAZED at your work. Jessica's portraits are beautiful and we simply are on the edge with expectation for the wedding photos. Thank you for all the extras you did as well. The Lord has blessed us - truly! Greg & Laura Jackson Jessica and Kyle too!

Thank you so very much for the wonderful service you provided this weekend. I enjoyed visiting with you and look forward to the fabulous pictures! You took the pressure off so that we could enjoy our celebration with friends and family. Thanks again! Lexanne & Ryan

Eric and I just wanted to say thanks again for everything...the pictures...make-up...endless emails... You guys are the best! Eric and Aaryn

Thank you so much for the beautiful wedding and bridal photos! You have captured our day perfectly and we love our pictures!! You are so wonderful to work with. We will be back for pictures in the future. Thanks for everything!!Jamie & Daniel

Thank you so much for doing my bridals and our wedding pictures for September 6, 2014. We had so much fun and you did a wonderful job. You are such an awesome person! Holly & Ryan
Mosaic - San Angelo 2014Dear Special friend of Mosaic,This is the 2nd year I have called on you for a donation to the Mosaic "Belt Buckle Ball Fund Raiser". Again, you graciously donated services/items/and or gift certificates to help raise funds for our event. Mosaic thanks you and I thank you for giving to an organization worthy of our gifts.Mosaic provides homes in San Angelo for people with intellectual disabilities. They also provide children, youth and adults a therapeutic riding center. And that's what your donation went toward. When we reach the $125,000 it will be matched with a grant of the same amount. Then, construction will begin on a roof to cover the riding arena. You have gotten us so close to our goal. We "thank you, thank you, THANK YOU!" The "Belt Buckle Ball" was a great evening of fun, fellowship and support from our community. I thank you for helping me a Mosaic Board member, make the event a successful one by the giving of your donation.God bless you and your business,Joy Allen2014 Mosaic board member

Jennifer & Seth Mayberry - San Angelo Wedding Photography 2014Annette & Joy,Thank you so much for all your hard work in making our wedding day so special! We loved working with you both. Thanks for all you do!Best Jen & Seth
Meals for the Elderly - 2014 "Merci"Thank you for supporting the Meals for the Elderly Fat Tuesday Mardi Gras event on March 4,2014. Your contribution is greatly appreciated and we are sincerely grateful for your generosity. We expect to reach our goal for this event and your help has been instumental in our continued success, which enables our local elderly to be cared for with a hot meal and so much more each weekday. Thank you for helping to make San Angelo a caring place to grow old. Gratefully, Lisa

Symphony Gala 2014Annette,Thank you so much for stepping in last minute and helping with the symphony gala. The pictures turned out great! Sincerley,Stacia McSpadden

Allison Ogburn - Junior League Cowboy Cotillion 2014Annette,Thank you so much for taking photos again at this years Cowboy Cotillion fundraiser. Everyone looks forward to your booth each year. It really adds to the atmosphere of the event.We hope you enjoyed it as much as we did and we can't wait to see how the photos turned out!! Best of luck in 2014!

Lindsey Rea - San Angelo Baby Photographer 2014Thank you all so much! Brittany you did an outstanding job on our pictures! You are all so great & friendly to work with. We are anxious for our next photo session!

Allison & Brenton San Angelo Bridal and Wedding PhotographerAnnette,Thank you so much for all of our wonderful pictures! You are so talented and I didn't stress a bit because of that and your sweet personality. I loved working with you!! We will certainly recommend you to everyone else and hopefully get a chance to use you for picture of new family soon! Many thanks & all of our Love,Allison Woods

Allison & Josh Brooks - San Angelo Family PhotographerAnnette,We loved taking our Christmas photos with you. Thanks for always taking wonderful photos and all you do. We love you and are very grateful for you. Thanks, Allison & Josh

Chris - San Angelo Senior PhotographerYa'll are Awesome! The pictures are better than I could ever hoped for. Ya'll are a huge blessing, thank you. Love Chris
Mosiac - Bell Buckle BallGreat Expectations Photography,As a board member for Mosaic, I want to thank you for your donation to the Bell Buckle Ball fundraiser, May 4th. We had a very successful evening and our silent auction (alone) raised almost $5000.00. Your contribution was significant and appreciated. We thank you for your support of this local organization. God bless you, Joy Allen

Nancy & T.J. Naslisnick, San Angelo,Tx. Engagement, Bridal & Wedding PhotographerAnnette,We want to thank you for the amazing job you did on our wedding photos. You captured every detail about our wedding that we wanted and more. The picture quality and the professionalism of you and your staff exceeded our expectations and we are so happy we chose you as our photographer. We really enjoyed working with and we can't thank you enough. Nancy & T.J.
Allison and Josh Brooks - San Angelo Engagement, Bridal and Wedding I just wanted to thank you for everything you did during my wedding and all the help you gave me before. It was a blessing to work with you and I was so grateful for all of your advice and suggestions. You are so much more than a photographer and helped make our wedding so special and so "us." Josh and I still talk about how we love our pictures in San Antonio and it meant so much to us that you met us there. All of our pictures are more than I could have ever imagined. I still look at them everyday and I am able to relive all of the happiness and emotions. Thank you again for everything, even if we don't end up back in San Angelo we decided we will travel for any pictures we need. You are so special to us and can't thank you enough! Love you! Allison & Josh

McKenzie May/Holik, San Angelo, TX- Engagement, Bridal and Wedding.I feel extremely blessed and lucky to have had Great Expectations Photography as my engagement, bridal, and wedding photographer. After signing the contract with Great Expectations, I immediately felt a sigh of relief knowing that every moment of our day was going to be captured. I am so glad that I chose Great Expectations; they helped me with so many aspects of the wedding. Annette and her staff outlined the reception to a specific schedule that made the entire night extremely organized. I have established a great friendship with the entire staff at Great Expectations that I know will last throughout my life. I am still blown away by the quality of pictures that Great Expectations produced from my wedding. Our wedding included over 700 guests, and Annette and Dave captured every moment, from me getting my make-up put on to my husband and I pulling out of the parking lot. They are not afraid to give 110% to every part of their business. Great Expectations still has a studio, which produces fantastic shots that are hard to beat due to perfect lighting. Moreover, their creative ability to capture PERFECT outdoor photos is astounding. Beside choosing my magnificent husband, choosing Great Expectations as my wedding photographer was the best choice I made throughout my wedding planning process. I am so excited to continue creating wonderful memories and photos throughout the rest of my life.

Carter & Brittnee Brandt- San Angelo, TX- Engagement, Bridal and Wedding.Thank you so much for being our photographer. You were absolutely wonderful & made it so easy! Thank you for all your patience & helpfulness! We enjoyed every minute! You really made it fun!

Courtney Hallum- Miss Brown Co USA- Headshots and Make-Up.Annette & Kelly, Thank you so much for your assistance with my headshot & make-up. I don't know what I would've done without y'all! The pictures turned out wonderful & the make-up kit & lessons were great, I was very well perpared. This was definately a rewarding experience & I appreciate everything both of you did for me. If there is ever anything I can do in return for you, please let me know! Thanks again for everything!

Kathleen Quanz- San Angelo, TX- Mother of Bride, Wedding.Dear Annette, Kelly & Brittany- I know you bought the name "Great Expectations," but you certainly lived up to the title! Our expectations were exceeded! Thanks to each of you for making Katy's wedding such a special time and for the extra effort you expended in making us all comfortable and at ease with the process. We can't wait to see the photos but our memories are etched with special moments and special people- including the three of you. Thanks again for sharing your gifts and talents with us!

Kalei Floyd- San Angelo, TX- Senior.Thank you so much for doing my senior pictures. Everyone loved them. Your photography is outstanding. I wish you all the best of luck. Thanks again.
Cody & Kara Blair- San Angelo, TX- Engagement, Bridal, Wedding.Thank you very much for all of the hard work that you did for Cody & I. Everything turned out perfect! We love our Engagement Pictures & my Bridal Portraits. And I am sure the wedding pictures are going to be great. The magnets were a big hit. My parents were thrilled with their slideshow and it portrayed perfectly the thanks that Cody & I wanted to say. It has been so much fun getting to know all of you & I am excited to be working with you sill. We will be seeing you soon. Thanks!

Cory & Kristina Huffman- Engagement, Bridal, Wedding.Thank you so much for doing our photography. I know many times people thank you in person, however I wanted to be different and send you a card. We love our photographs and appreciate all yout time and effort into making them look amazing! We are looking forward to seeing how great our wedding pictures will be. See you at the wedding!

Dan & Linda Wilson, San Angelo, Texas - Ministry Pictures.The pictures are wonderful! Thank you for your kindness & generosity, not to mention your expert skills! We love you guys!Dan & Linda
Prissy Griffis, San Angelo, Texas - Wedding Photography. You all are the greatest! But then, I knew that from day one! I have been to many weddings where the photographer stuck out like a sore thumb - from making an ordeal of getting groupings together to breaking up the flow of the evening. I remember seeing you two flitting around, but by the time I turned back around you were gone - probably having dicovered the next priceless moment to capture. This I did note...every time I saw you, you always had a huge smile!You witnessed my reaction to the incredible pictures Annette took of Abby for her portrait. I can assure you that I will probably shed as many tears when I see the wedding pictures. As I look back on last Saturday, I realize I missed so many of the details, having been more caught up in being with family and friends. Hopefully, I will see Abby's and Jason's wedding and reception through different eyes. Thank you for being so easy-going, accomodating, and fun. Abby and I so enjoyed working with you!!Love, Prissy